Manufacturers since 1973
From the idea to the patient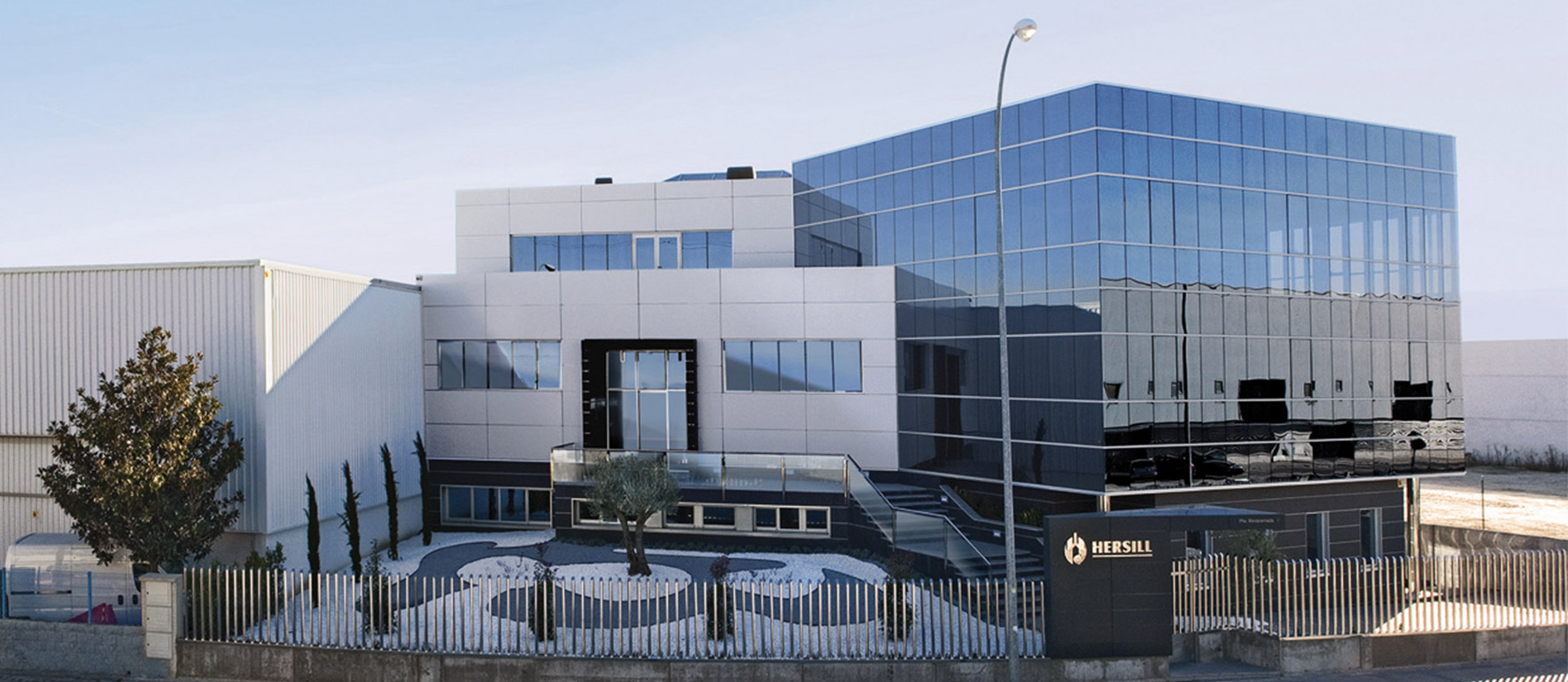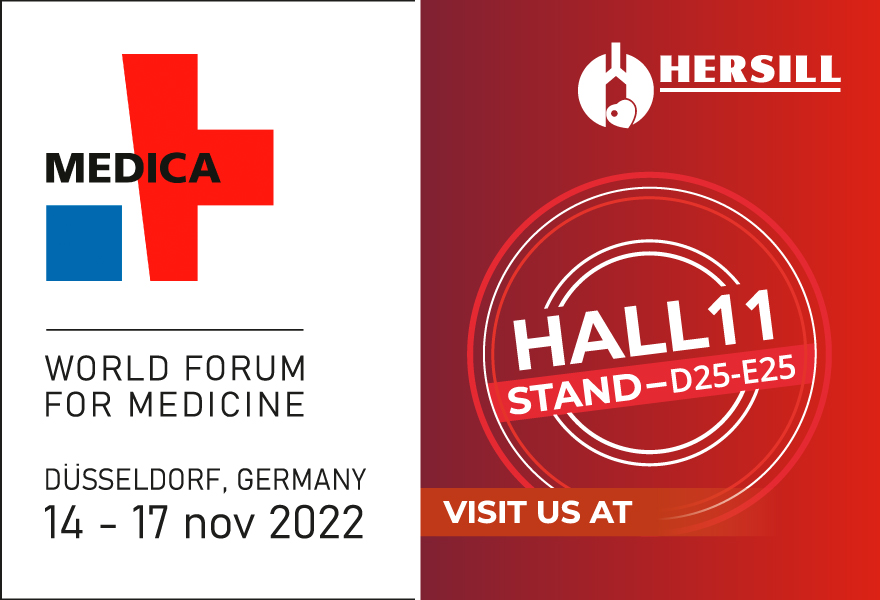 Once again, HERSILL will be at MEDICA 2022, the world's largest medical trade fair and an access point for portable technologies in the healthcare sector, where decision-makers from all over the world gather. This year it will be held at the Düsseldorf Trade Fair from 14 to 17 November and we will be located at stand D25-E25 in Hall 11.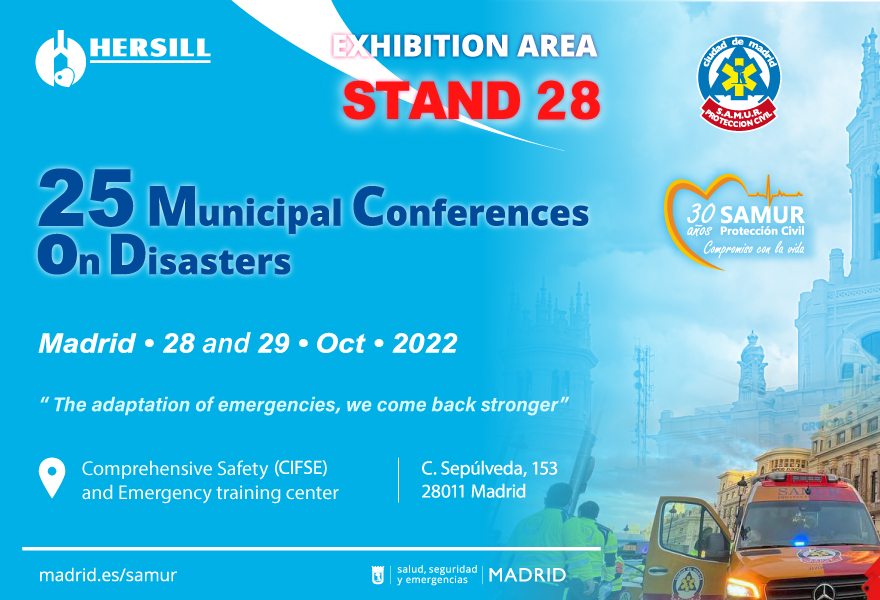 "Adapting emergencies, we become stronger"" is the motto of the 25th edition of the Municipal Conference on Disasters organized by @SAMUR_PC to be held on 28 and 29 of this month in Madrid. This event will bring together a large number of #emergency teams.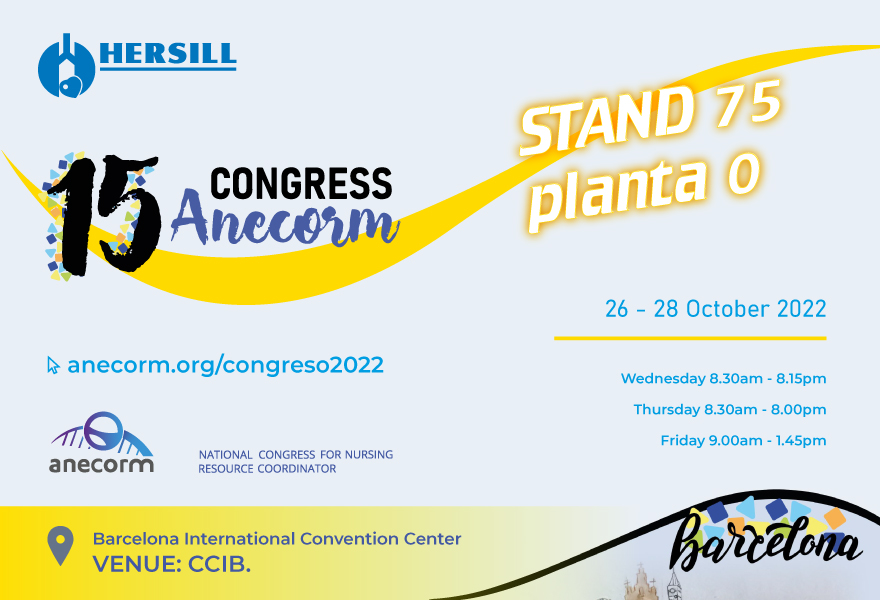 Between October 26 and 28, Hersill will be in Barcelona at the 5th National Congress of #Nursing Coordinating Material Resources (@anecorm) at booth number 75. The work of the material resource nurse coordinator has become one of the key elements of the structural management of health organizations, in which she has highlighted the importance of her work giving greater visibility,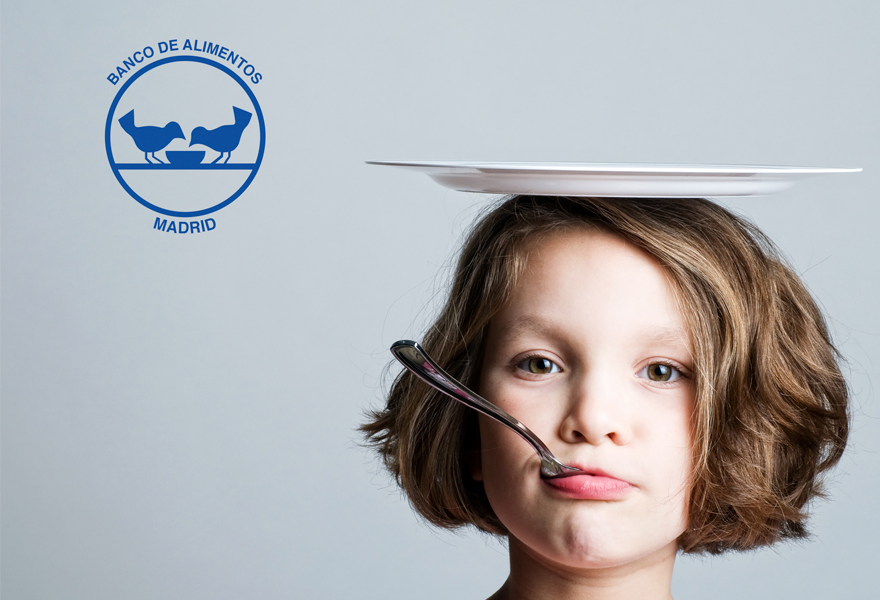 On November 30, we officially inaugurated a street at the headquarters of the Food Bank of Madrid, at the headquarters of the San Fernando School. The streets are equivalent to "a shelf for storing food that the bank collects and distributes to charities that serve people in need. The Food Bank of Madrid prevented the destruction of a total of 13.37 million kilos of food in 2021, recovering it from waste, reducing equivalent greenhouse gas emissions and promoting the environment.
read more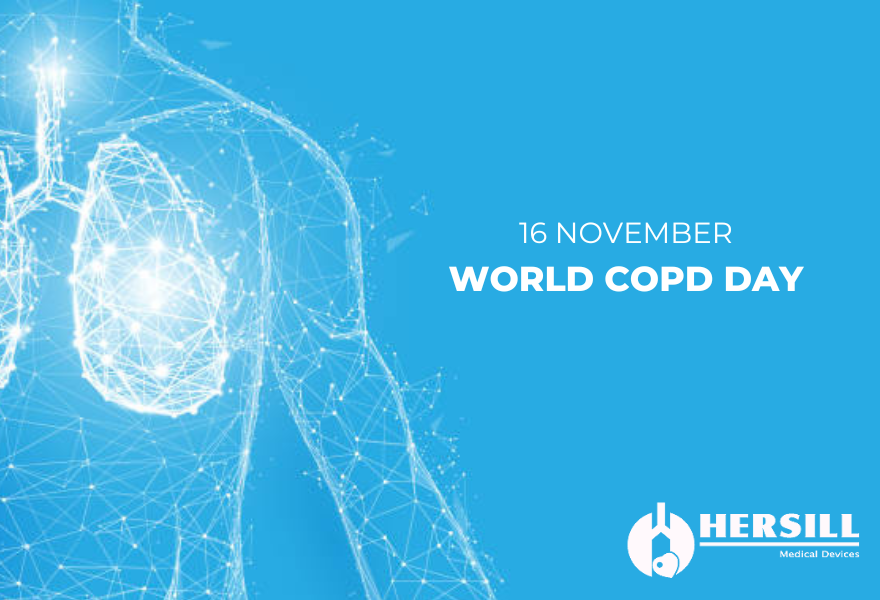 Last November 16, was the World Day of Chronic Obstructive Pulmonary Disease (COPD), a disease that affects 12% of the population over 40 years of age in Spain. As part of its commitment to all respiratory diseases, HERSILL wanted to join this day to continue raising awareness about it.
read more