HERSILL | NEWS | UPDATES | 22 NOVEMBER 2022
On November 12, on the occasion of the #WorldPneumoniaDay, we offered you some facts to keep in mind about this disease that affects the airways.
According to data from the National Institute of Statistics, pneumonia causes between 9,000 and 10,000 deaths each year, and is always more frequent in men over 65 years of age than in women. This disease usually appears in winter and the major risk factor is smoking.
In order to contribute to the reduction of this condition, we share on our blog some aspects to keep in mind reflected by the Spanish Society of Pulmonology and Thoracic Surgery:
– The main way to prevent pneumonia is vaccination against flu and pneumococcus.
– Other preventive measures include washing your hands frequently, properly disposing of handkerchiefs and covering your mouth and nose when sneezing or coughing.
– They also help prevent the disease not to smoke, to maintain orodental hygiene and, in general, a healthy diet and physical activity.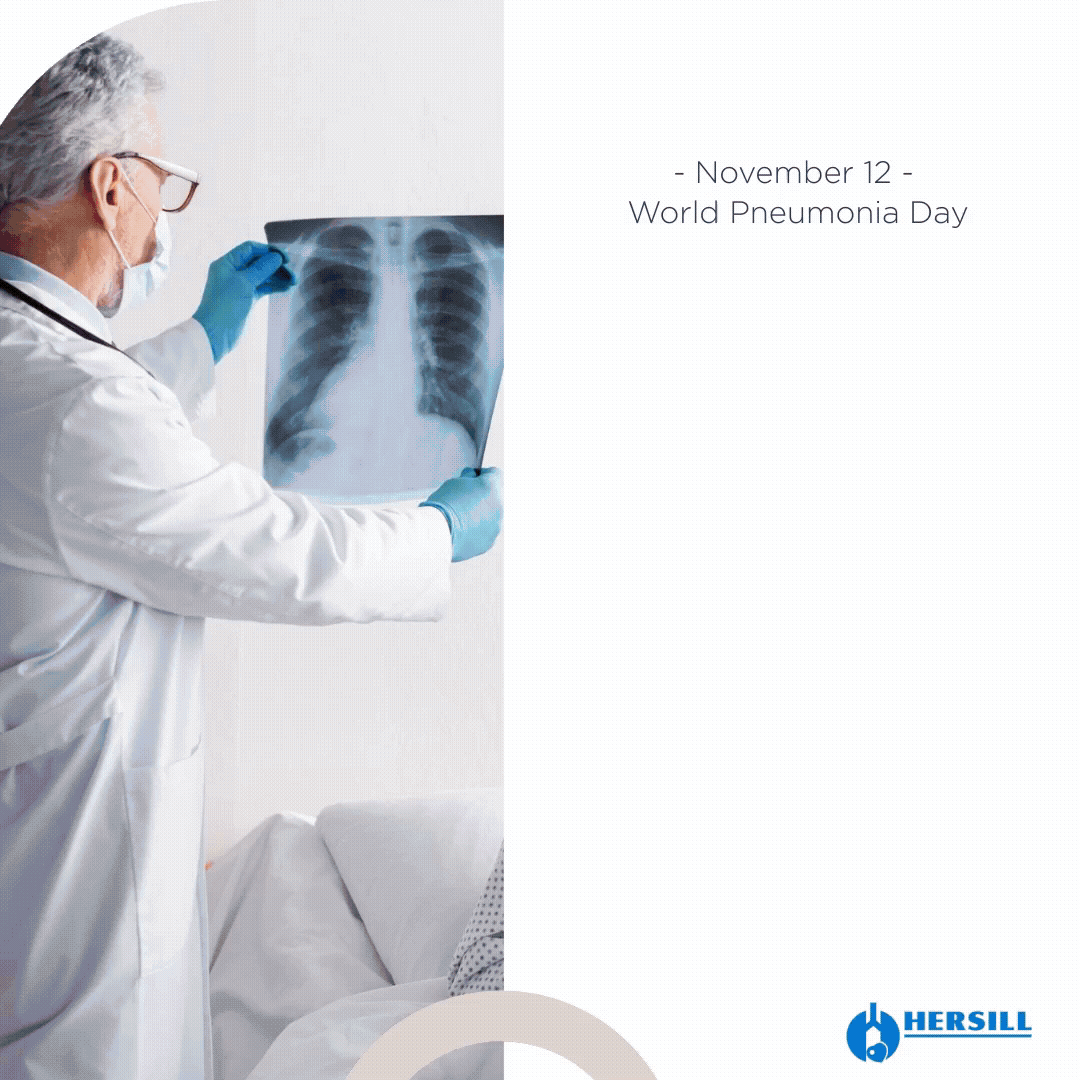 We have always been very committed to these types of diseases as one of our manufacturing areas is focused on them. Of these, we want to highlight our new lung ventilator for intensive care, equal to the most advanced ICU ventilators of the major multinationals in the sector, a very useful apparatus at a time when care for hospitalized people with respiratory problems is complicated.
HERSILL designs and manufactures high quality equipment with the most modern technology, making it available to medical and healthcare professionals to help them treat and care for people's health.
If you want to know more about our devices, you can consult our catalogues:
Oxygen Flowmeters – OXYLL and PERFLOW
Electronic Oxygen Conserver and Respiratory Monitor – OXYMO
Transport and Emergency Ventilator – VITAE 40