HERSILL has the pleasure of presenting its medical equipment in the RUSSIAN HEALTH CARE WEEK. Come down to our STAND No. 23F30 (HALL 3 –  PAVILION 2) in the ZDRAVOOKHRANENIYE 2019, celebrated for 29 years and which this year wil take place from DECEMBER 02 until december 02, 2019 in Moscow (RUSSIA).
The RUSSIAN HEALTHCARE WEEK gathers several exhibitions specialised in the health field, among which we would like to highlight the international fair trade ZDRAVOOKHRANENIYE, where you will be able to discover the latest innovations of medical products, consumables and medical engineering.
RUSSIAN MEDICAL MARKET
In the last years it has been observed an increasing uprise of the Russian medical market:
27,000 health care related establishments in Russia;
Volume of medical products: over 269 billion rubles;
The sector of commercial medical services keeps growing; its annual increase averages 13%.
Market share of medical devices by country of origin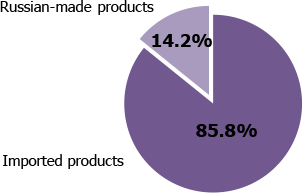 Market share of registered medical devices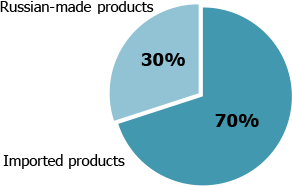 During these days you will be able to learn more about our wide range of products in Anaesthesia, Ventilation, Oxygen Therapy, Medical Suction, Emergency and Home Care.
Pop by our STAND No.  23F30 – HALL 3 – PAVILION 2 or drop us a line at export@hersill.com to book a personal demo of our products.
Don't miss the chance to find out more about:
Our GENESIS Anaesthesia Machine: The anaesthesia workstation standing out for its lung protective ventilation, accuracy and performance, cost saving, design and ergonomics, safety and versatility.
Our VITAE 40 Pulmonary Ventilator for Emergency and Transport: Technology and Versatility in the palm of your hand.

---
Expocentr, Moscow (RUSSIA)
Krasnopresnenskaya Naberezhnaya, 14
MONDAY TO FRIDAY (2-5 DECEMBER) 10 am – 8 pm
FRIDAY (6 DECEMBER) 10 am – 4 pm
---