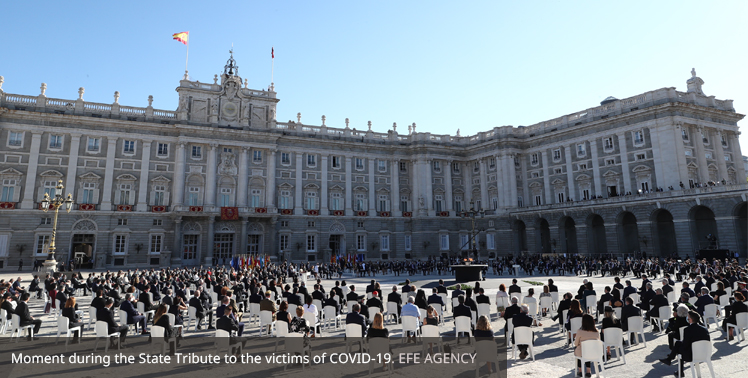 King FELIPE VI was in charge of closing the event, which ended with a minute's silence, with only two other interventions by a relative of a person who died as a result of COVID-19, who acted as a representative of the victims, and a nurse who came on behalf of the essential groups in the face of the pandemic.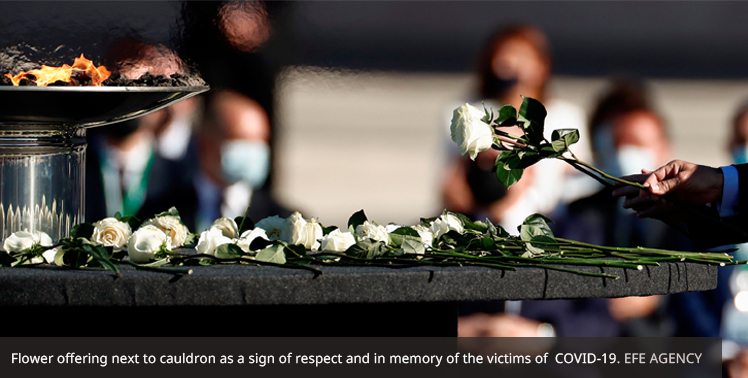 A cauldron with a flame was placed in the centre in memory of the deceased and around it, sitting in concentric circles, the authorities and guests were placed, maintaining a safe sanitary distance at all times.
During the ceremony, both King Philip VI and the two speakers, members of the Spanish Government and the authorities accompanied by a representative of civil society, made a floral offering next to the same as a sign of respect for those most affected during these last months of the fight against COVID-19.
---
Here we leave you a brief VIDEO made by the MOSTOLES TOWN HALL in memory of all those who died by the COVID-19 and as a sign of support to all their families and friends to whom we hope it will bring some peace in their hearts.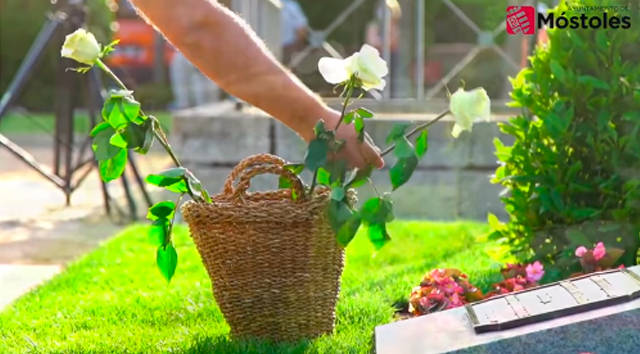 "For all those who have left with the emptiness of a broken embrace and the beat of their heart silenced by the COVID-19 ruling, leaving behind a sea of tears full of unanswered questions, of hugs and caresses frustrated by the forced distance. They will always be in our memory. May the land be light to you D. E. P. #Móstoles"- Móstoles Town Hall
---