HERSILL | NEWS | Development Cooperation, Corporate Social Responsibility |MAY 2022
The Atabal Foundation for Development Cooperation has been working since 2001 and carries out its projects mainly in Sierra Leone, one of the most impoverished and disadvantaged countries in the world, carrying out projects in the areas of health, education, agriculture, employment, gender, protection of children at risk, rehabilitation of children forced to become soldiers and sex slaves, among others.
During 2021 HERSILL donated money to Atabal to purchase a dentist's chair and oxygen concentrator for the Don Bosco Fambul Clinic in Freetown, Sierra Leone. In addition, to increase its cooperation, Hersill donated its own medical equipment such as emergency equipment and accessories such as respirators, portable vacuum cleaners, resuscitators, and pressure regulators, among others.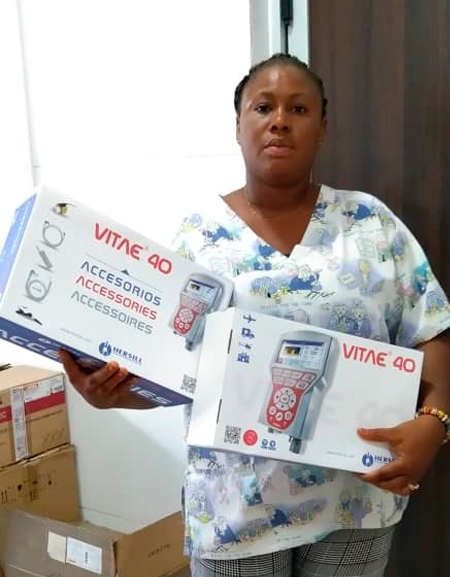 Don Bosco Fambul, the counterpart of the Atabal Foundation in Sierra Leone, is an NGO linked to the Salesians of Don Bosco, which works developing social projects focused on the rehabilitation of street children, community work, vocational training and care for children who are victims of abuse and/or trafficking.
This donation has been very important for this clinic as it makes the necessary arrangements to deal with any health emergency, and also provides progressively an outpatient department, laboratory services, dental, ophthalmological and minor surgical care.
Having a clinic of this nature means for the community of Freetown (Sierra Leone) new opportunities for the development of a dignified life, the improvement of essential health and primary care services and, as part of its commitment as a health technology company, Hersill will continue to contribute to this type of action to achieve a better future for these disadvantaged populations.