C. RUIZ/ R. CARVAJAL | LA RAZÓN | ECONOMÍA | Madrid | 17, 18 and 20 NOVEMBER 2020
On Tuesday 17 November 2020, the newspaper LA RAZÓN held the 6th 'Tu Economía' Awards at the Madrid Stock Exchange, the symbol and economic and financial heart of Spain, and was sponsored by Bankia, Valdebebas, La Bolsa and Atresmedia. It was presided over and closed by the Vice President and Minister of Economy, Nadia Calviño, who urged companies to "play a leading role in the recovery" and the transformation of the economy "towards a sustainable, fair and inclusive model".
His presence is even more outstanding this year, as with Calviño herself she wanted to tuck in not only the winners, but also all the Spanish companies that are facing a complicated year and an uncertain outlook, but which are called upon to be the driving force behind the transformation of our productive fabric. Also present at the event were the President of the Board of Directors of LA RAZÓN, Francisco Hiraldo; the CEO, Andrés Navarro, and the Director of the newspaper, Francisco Marhuenda.
Hersill was one of the 9 winners of the Bankia Best SME Award during this event, an award received by Óscar M. Jordán, Hersill's General Manager, who wanted to highlight the work of the health sector in this pandemic. Also, it was awarded for Best Corporate Responsibility Policy, Best Ibex 35 Value, Best Internationalization Project, Best Company for Technological Innovation, Best Digital Initiative, Best Professional Association, Best Business Transformation Project and Best Business Trajectory.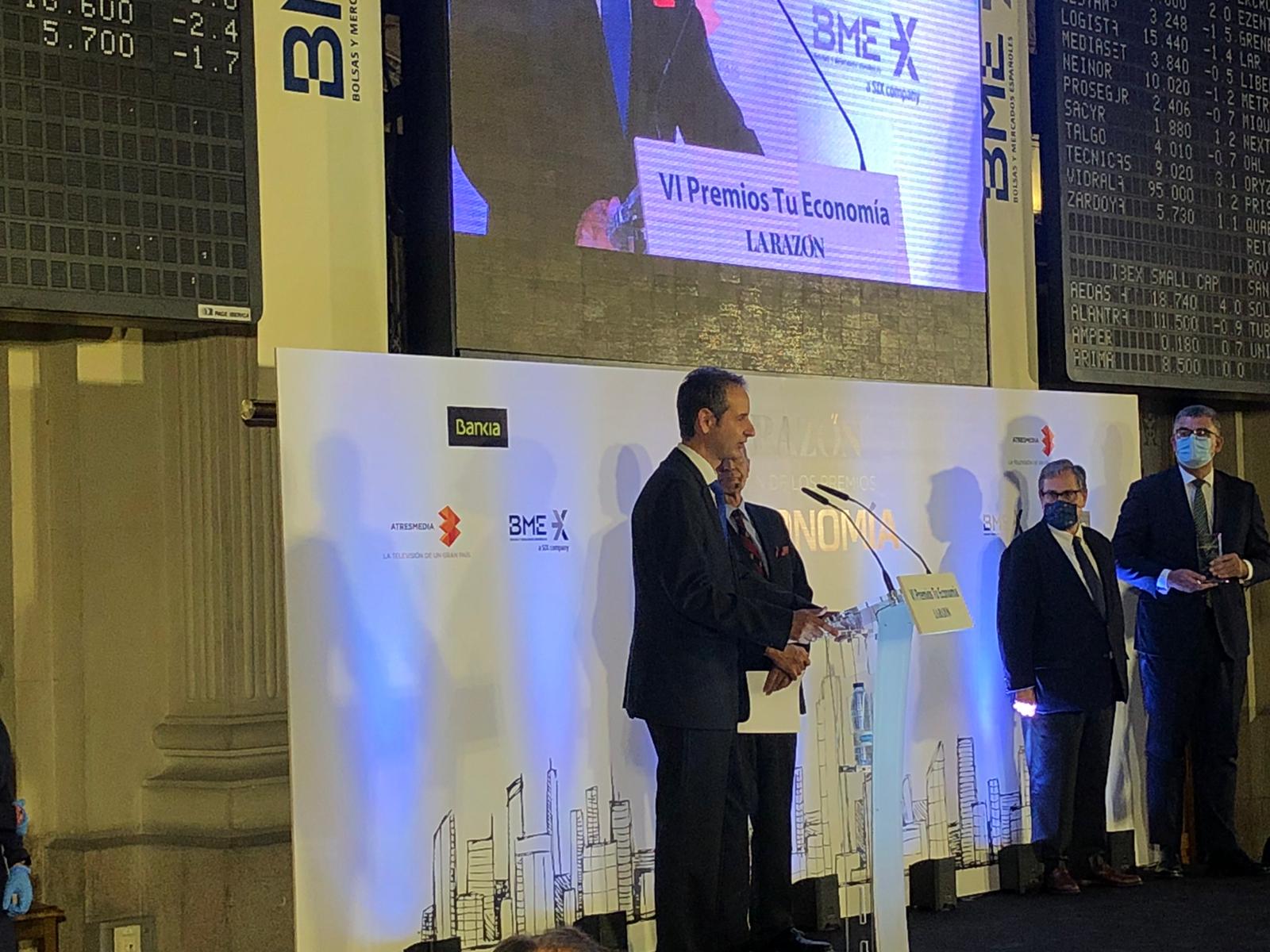 The coronavirus pandemic has, of course, marked this year's 'Tu Economía/Dinero y Negocios' Awards. Despite the reduced capacity of the event, and strict security measures, events such as the one held last Tuesday at the Madrid Stock Exchange show that, despite the difficulties, the economy and activity do not stop. Once again, and for the sixth year in a row, LA RAZÓN wanted to pay tribute to the companies and entrepreneurs who are destined to be the main protagonists of the economic recovery.
With these awards, LA RAZÓN recognizes the effort and tenacity of companies and entrepreneurs who contribute to creating wealth in our country, even in the adverse circumstances created by the current pandemic. "In this modest, simple but very sincere ceremony, LA RAZÓN wants to recognize the effort and know-how of Spanish businessmen in the face of the many challenges they face," said Professor Carlos Rodríguez Braun, who acted as master of ceremonies for this now classic event on Madrid's financial and economic agenda.