During these months of the pandemic, the vital and indispensable role that mechanical ventilation plays in the survival of a large number of Covid-19 patients has become apparent. The VITAE®40 ventilator has become a key ally for health professionals by offering them a high-performance, compact, intuitive and versatile equipment for use in any field.
1. VITAE®40 is an electronic ventilator designed to provide advanced respiratory support to patients during intrahospital transfers, from ICU unit to operating rooms or to diagnostic imaging areas. It is also designed to provide service in a mobile ICU.
2. VITAE®40 can provide all respiratory needs for patients, whether they are diagnosed with Covid-19 or not: high-flow oxygen therapy, CPAP, Non-Invasive Ventilation and Invasive Ventilation with a performance and ventilation modes similar to those offered by ICU ventilators. Its multiple synchronized ventilation modes allow to carry out the weaning process. It also has specific ventilation modes for CPR maneuvers. The monitoring of respiratory parameters, graphs and alarms have a similar performance than ICU ventilators (for more information, please see technical datasheet).
3. VITAE®40 has been used successfully with thousands of patients in Spain affected by Covid-19, many of them with very demanding mechanical ventilation requirements, typical of Acute Respiratory Distress Syndrome. The Spanish Government entrusted us with the manufacture of 5,000 units to fight the pandemic and establish a strategic reserve of mechanical ventilators.
4. VITAE®40 is a compact, robust, intuitive and versatile ventilator. Its small size is especially interesting for ICU units with reduced space. With VITAE®40 the patient will not need to be switched to another ventilator to be transferred. After Covid-19 pandemic it could still be used as ICU ventilator, or being used to renew intrahospital or mobile ICU units.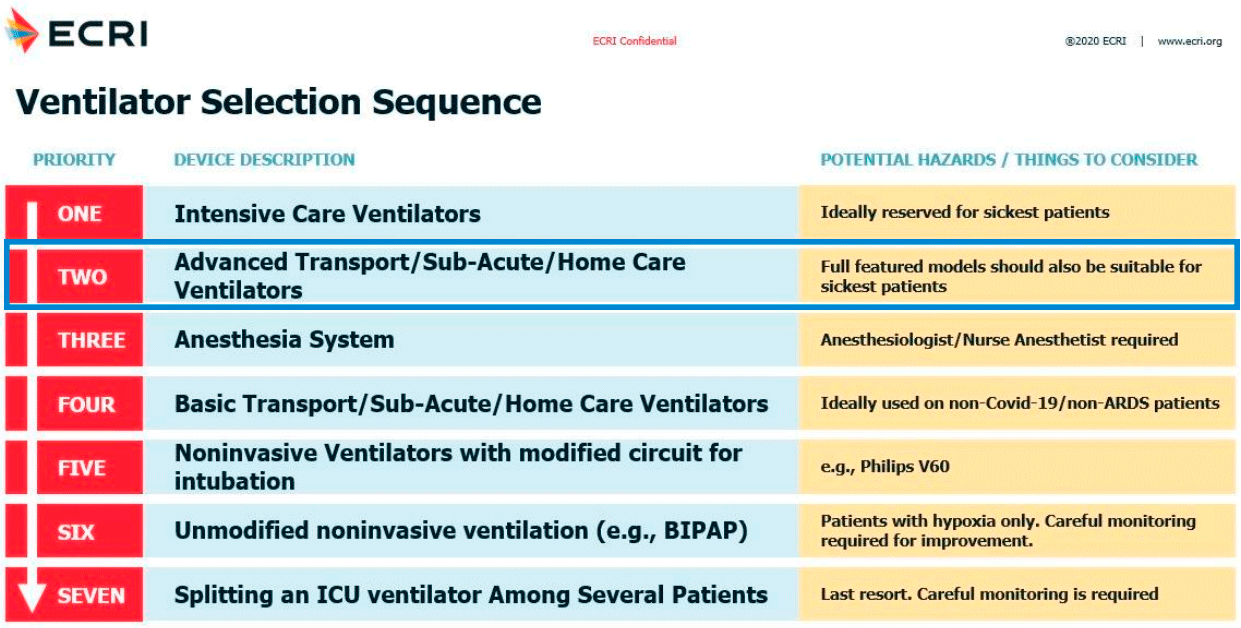 5. VITAE®40 already had CE certificate and was utilized before the Covid-19 pandemic. It has been designed and manufactured under ISO 9001 and ISO 13485 standards. It complies with all international regulations, more precisely ISO 80601-2-84:2018, as well as the certification for use in aircrafts and helicopters RTCA DO-160G / EUROCAE ED-14G.
6. HERSILL has an experience of 47 years in the manufacturing of medical devices, and 25 years in respiratory technology. Our greatest exponent in pulmonary ventilation is GENESIS® anesthesia station.
7. All this with an excellent price / performance ratio.
FULL PDF VERSION of Why HERSILL VITAE®40 ventilator can help Covid-19 patients?
---
– DON'T MISS OUT ON THE OPPORTUNITY TO LEARN ABOUT –
Our VITAE®40 Emergency and Transport Lung Ventilator: Tehnology and Versatility in the palm of your hand.
---